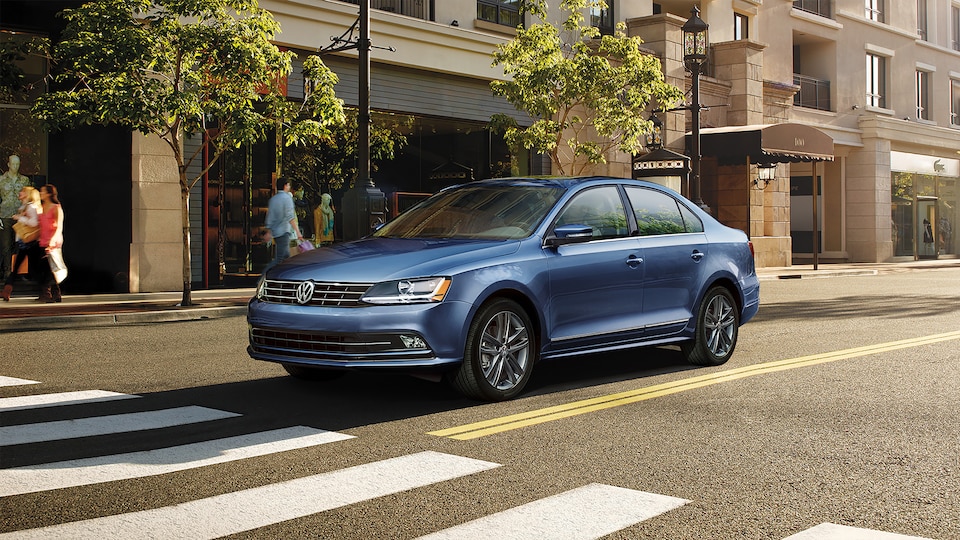 ?If you're in the market for a new vehicle or on the hunt for a reliable Volkswagen service team, we have the solution to your automotive needs right here at Mitchell Volkswagen. Conveniently located about half an hour from Plainville, our VW dealership is an easy destination, but a reachable dealership location isn't the only reason Plainville drivers make the trip. We pride ourselves on stellar customer service and our wide variety of automotive resources, so we encourage you to drop by and meet our team!
Explore Our Selection of New and Used Volkswagen Models
Whether you have your eye on the new Volkswagen Jetta or you've been searching for an affordable SUV like the Volkswagen Tiguan, you can count on our helpful sales experts to help you find the perfect vehicle for your needs near Plainville.
From helping you pick out a vehicle that has the perfect blend of affordability and desirable features to walking you through potential financing options, our sales team is here to ensure a low-stress shopping experience that is informative, easygoing, and confidence-inspiring as you move forward with your automotive goals.
Take Advantage of Top-Notch Automotive Service
Our highly-trained Volkswagen service experts know what it takes to keep your Volkswagen running smoothly. When you leave your vehicle with our Volkswagen service center near Plainville, you can rely on us to provide fast, thorough, high-quality maintenance and repair at affordable prices.
We know that providing quality automotive care leads to vehicles that perform better, last longer, and offer safer rides, so we strive for nothing short of excellence when maintaining or repairing your vehicle.
Visit Us Today!
Curious about what else our team can do to ensure a stellar dealership experience? We invite you to make to short trip from Plainville to our Volkswagen Dealership see us and meet our team! We'll be more than happy to help you kickstart your next automotive journey. Stop by today!